Sir Grout Arrives in Central Florida, Bringing the Best Hard Surface Restoration Services
Central Florida residents can now experience the amazing hard surface restoration services Sir Grout provides.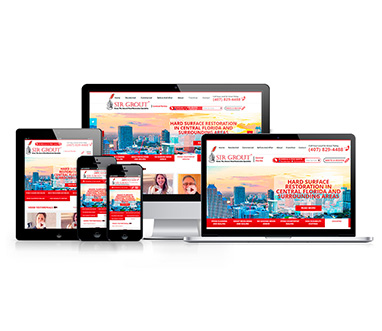 SEMINOLE COUNTY, FL – (01/31/2022 7:00 AM EST) Sir Grout, the leading hard surface restoration company, is happy to announce its arrival in Central Florida. Residents from Lake and Seminole Counties can now fully enjoy the top-tier attention Sir Grout has offered countless satisfied customers around the country.
Kathryn Boyce and Ann Mulligan are the proud owners of this new location. Kathryn is an experienced businesswoman, leading MaidPro in the Orlando area for over 17 years. MaidPro is another franchise from the successful Threshold Brands, a home services company with a portfolio of brands, including FlyFoe, Heating + Air Paramedics, Men In Kilts, Pestmaster, Plumbing Paramedics, USA Insulation, and Sir Grout.
With the grand inauguration of this new Sir Grout location, they have launched a new website designed to cater to the needs of locals. This user-friendly site offers detailed information about Sir Grout Central Florida's products and services. Interested visitors can also find expert advice on how to keep their hard surfaces looking great. Sir Grout Central Florida arrives full steam ahead, gearing up toward great success. Committed to upholding the company's high standards, they promise to deliver the best services to all their clients.
Sir Grout offered everything she was looking for, and Kathryn wished to expand further, "Sir Grout stood above the rest because of their superb products and remarkable processes." She said, "We now have the tools and the training to offer the best hard surface restoration services to everyone in Central Florida. Rest assured, we will strive to meet and exceed our customers' expectations." Ann, on the other hand, is very happy to begin this new journey with her partner, "I am thrilled to be part of the Sir Grout family. We have a long road ahead, and we are working closely with our team to achieve all our goals. There is no doubt, Sir Grout Central Florida is here to stay."
Sir Grout continues to expand across the country, cementing its leadership in the hard surface restoration industry. The company constantly improves its products and services and strives to be the very best. With the help of Sir Grout's skillful technicians, homeowners and business owners all over America have found reliable solutions with their hard surface needs. Now, residents from Lake County, Seminole County, and all surrounding areas can take full advantage of what the company has to offer.
Kathryn Boyce and Ann Mulligan have prepared a full-fledged team of highly trained technicians. With high-end equipment and unrivaled hard surface expertise, they offer a wide range of restoration treatments for both commercial and residential settings. From tile and grout cleaning to stone honing and polishing, every service will be tailored to the needs of each customer.
Residents who wish to learn more about Sir Grout Central Florida's services can find all the information they need by visiting
www.sirgroutcentralflorida.com
. This website is easy to access from any electronic device. It contains testimonials, reviews from previous customers, a photo gallery, and much more. By browsing the gallery, locals can check out before and after pictures displaying the outstanding results Sir Grout Central Florida provides. Interested customers can fill out the "Request a Quote" form or call them at
(407) 829-4488
to schedule a free evaluation.